Brian Keck
Sounds Abound DJ and Master of Ceremonies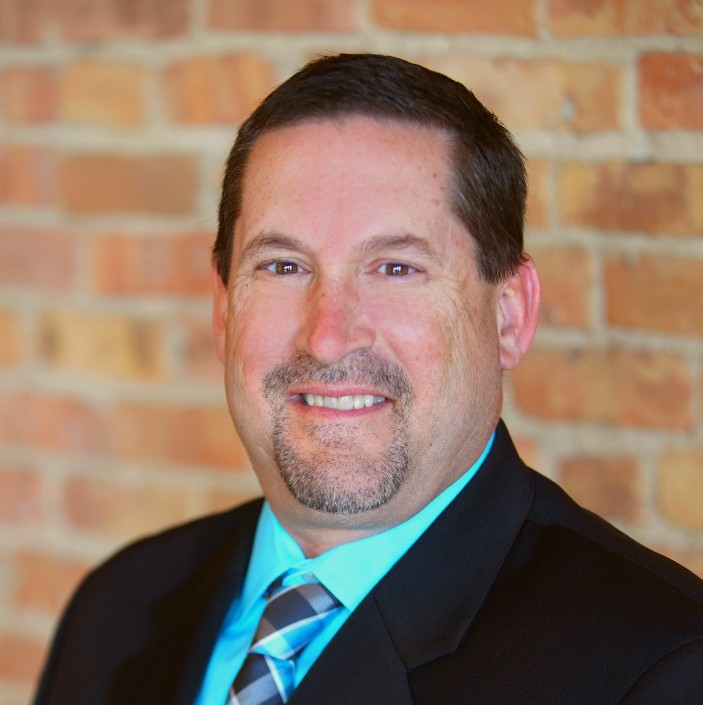 Brian's Bio
My name is Brian Keck. I would first like to thank you for considering me as the DJ for your event. People often ask me why I DJ on the weekends in addition to my job during the week. My answer is simple, I love a great party.
Every job in my life has been in customer service, and being a DJ is no different. I believe to be a successful DJ you have to listen to your customer and give them what they are asking for. That is why I believe my communication with you prior to your party can really help set up the "perfect party." I want to get to know you and know your expectations for the night prior to the event. The night of your event can be very hectic and everyone wants to pull you different ways. The goal of my communication with you prior to your event is to limit the time I have to take you away from your guests and help make the evening as stress free as possible.
Combining your requests for the evening with my feel for what the crowd wants will leave everyone saying, "the music was perfect!" That is my goal for every party. I love this job because even though every crowd is different everyone there has the same goal, and that is to have fun. I hear people talk about doing things like sky diving and bungee jumping for an adrenaline rush. I get my adrenaline rush from watching a dance floor full of people dancing and singing along to the music.
I would love to have the opportunity to meet you and help make your event memorable. You don't have to take my word for it, just view some of the things people have said about their party that I was a part of in the testimonials. Hopefully, I will talk to you soon.
What Clients Say About Brian
This company was recommended to us by two friends that were married before us. They came highly recommended and did not disappoint. They were in great communication with us from the start and listened to what we wanted for our special night. They played a lot of the songs we really wanted and did a great job of reading the crowd. Brian was our DJ. He could tell when we needed to play more slow or fast songs and did a great job of playing what we wanted. He also checked in with us to see if we needed anything and made himself available to us. Brian and Tony did amazing and we would recommend them for any event!
Erin & Dan
September 2nd, 2023
The perfect DJ
I just wanted to say how amazing Brian was for my wedding. Brian was very professional, attentive, and caring throughout the planning and wedding. We loved that we were able to customize specific things for how we wanted our music and night to flow and Brian was able to deliver. We cannot thank Brian and Sounds Abound for making our night so special and one to remember! I would recommend this entertainment company and specifically Brian to anyone who is looking for an awesome and fun DJ to work with.
Alex & Maddie
July 8th, 2023
Best DJ ever!!!
Allan and I had our wedding May 20,2023 and we had Brian Keck as our DJ and he was fantastic !!! He was professional, fun, patient, and an overall good time! We got so many compliments throughout the night about how awesome he was! We would highly recommend him to anyone looking for a wedding DJ! Thank you so much, Brian!
Allan & Heather
May 20th, 2023
Brian is fantastic!
Brian K. was an amazing DJ and kept our dancefloor packed the entire night long. He was super flexible and checked in with us throughout the night to make sure our expectations were being met. Brian took care to pronounce the wedding party's names correctly and was responsive to a couple last minute requests like a story during dinner from my Father-in-Law. One of my favorite memories was when Brian played a song from a punk band my cousins and I love that we requested. Everyone was so surprised and happy to have that moment together. Thank you for your kindness and attention to detail Brian! Special shoutout to Nicole as well for keeping us on track and informed every step of the way.
Jillian and Daniel
October 15, 2022
Brian was such an awesome DJ!! The music was exactly what we wanted, and he made sure to check in with us throughout the night to make sure everything was going smoothly and to make sure we didn't have any more requests. Sounds Abound was easy to work with from the beginning and very responsive to emails/any questions we had. Would absolutely recommend them!
Mike and Kaila
June 11, 2022
Amazing DJ
Where to even begin! Our wedding was on 6-18-22 and we were so lucky to get Brian as our DJ. He was so easy to talk to prior to the wedding and understood all the requests we had and had some ideas to share with us as well. He knew we wanted a lot of 80s and 90s music, and he delivered that perfectly. We also had a lot of kids and teenagers at the wedding, and he knew how to get them involved and took their requests, like we asked him to do. We had compliments on the music all night long from so many guests. The dance floor was always busy, even for our smaller wedding. I cannot thank Brian and Sounds Abound enough for making our wedding reception so much fun.
Tracy and David
June 18, 2022
Brian was the DJ for my wedding, and he was amazing! He was constantly communicating with us to make sure everything was going the way we wanted. He made the entire night flow so easily. He was an amazing DJ and I highly recommend him for any event! Thank you, Brian, for helping make our day so special
Christina and Adam
June 25, 2022
Brian was absolutely phenomenal. He added to the quality of our wedding with his suggestions of music and organization. We met with him, and he asked pertinent questions concerning our likes and dislikes as well as the make-up of our guests at the reception. He learned the correct pronunciations of the wedding party and made suggestions on how to enhance our wedding. Very importantly we wanted a specific Christian song to be played during the groom/daughter dance. Brian on his own found the song and added it to his repertoire. Our guests complimented us on selecting Sounds Abound. We can't say how pleased we were by following the recommendations of others to select Sounds Abound and now we are recommending others to follow in our shoes and select Sounds Abound for their special occasion.
Martin and Sharon
June 4, 2022
Brian, Thank you for your amazing work Saturday! You did a fabulous job, and we know it wasn't easy! Between the aunts and uncles song suggestions, all the coordinating with the dinner schedule, etc. you handled everything flawlessly, and so professionally. We truly appreciate you being a part of our day.
John and Lora
May 15, 2021
We had the pleasure of hiring sounds abound for our wedding!!! It was the best decision to have them. Brian K was our DJ and he was amazing at communicating what was going on and when. He was super helpful with giving us suggestions on things like when to start walking out for our reception entrance and other things! He was very articulate and everyone was on the dance floor dancing. We also had uplighting at our venue provided by sounds abound and it was a very nice touch!!!
Angela and Luke
May 7, 2021
Absolutely perfect!
We had Brian Keck as our DJ for our second reception in Chicago. We had gotten married out of state and then had a Chicago party. We were at Cress Creek. Everything was included except the DJ. We picked Sounds Abound because their website included sample videos of their DJs which was very helpful. We chose Brian because he had the vibe we were going for. This was a fancy party with several older relatives. He contacted us a few times before the wedding to understand what we were looking for and he paid attention. I told him the types of music we like and that it was a slightly more sophisticated crowd. At some point I happened to mention that I don't like country music except Garth Brooks and my husband likes Elvis Presley, but I don't. Brian wonderfully snuck in some of the best of those songs throughout the night. It was awesome to hear them mixed in and we each felt like we got what we wanted. Brian was there and set up before we arrived. He checked in with us throughout the night. He even checked with us to see if I had taken my husband's name before he said it. So conscientious. Plenty of people of all ages danced the night away. Absolutely awesome!
Taylor and Phil
November 2, 2019
We had Brian Keck DJ our wedding on 7/6/19. He did an awesome job. My wife was more involved in setting up the music and we also gave Brian a little freedom to play the music he thought would be best depending on the crowd and dance floor. I was pleasantly surprised how smooth everything went. Brian Keck gets 5/5 stars and my recommendation.
Brian and Claire
July 6, 2019
I just wanted to let you know that we think Brian did a wonderful job Sunday night - especially as he jumped in at the last minute.  We hope Geoff is feeling better 🙂  Thanks so much for having a back up plan available for us.  None of our guests even noticed there may have been an issue.  Our younger crowd (the two 4 year olds and two 6 years olds) really enjoyed that he played songs from Frozen for them before the actual dancing started.  Brian also did a great job at pronouncing all the names and keeping the evening flowing.
Thanks again for helping make Sunday a memorable event.
Karen Rooney
Karen - MOB- Kristin and Jack
June 30, 2019
Brian was Amazing!
We had Brian DJ our wedding from Sounds abound and could not have been happier! There were a few last minute changes we had to make to the original spreadsheet we went over with him due to an illness & Brian made sure everything went smoothly. Our friends and family have been raving all weekend about the music and how awesome the DJ was. My little brother is very into music & Brian was chatting with him about DJING. Its really being so personable & fun that is rare to find these days. All of my close friends have used sounds abound for their weddings and we could not have been happier. Brian knew when to play the right songs at the right moments. He personally sent me a video of all of our close family & friends singing around us at the end of the night. Thank you so much for such a memorable night!
Lisa and Alex
June 21, 2019
Fun DJ who knows how to keep the floor moving!
Brian Keck was outstanding! He was polite, funny, organized and very light hearted. He gave us recommendations and would ask us before switching it up. We didn't really know what our last song was, and using our music taste, he recommended the most epic last song that just ended the night perfectly! (Bohemian Rhapsody!) He worked well with last minute changes and always seemed like he was having just as much fun! He kept us on schedule throughout the night and was so easy to work with. Their online forms are so easy and helpful! He even got videos of some of the best parts of the night, and I couldn't be more grateful that someone got it on video!! Highly highly recommend him to others!
Jade and William
May 24, 2019
Brian K. was awesome! He was very professional, knowledgeable, and his selection of songs was perfect for our guests. He did a great job of MC'ing the reception and was very accommodating of our preferences, including last-minute changes. I would highly recommend him to others!
Lauren and K
September 29, 2018
Brian – you went above and beyond! From your work at the rehearsal, through the ceremony and the reception, you were amazing! Our ceremony was exactly what we had hoped it would be, from the Pachelbel-Rockelbel processional to the custom background for our vocalists. You were so nice, easy to work with, attentive, patient, on point, funny, and put out a wonderful mix at the reception.
Sandy and Bill
June23, 2018
Dear Sounds Abound,
Our Wedding Day was made perfect by the efforts of Sounds Abound DJ Brian Keck.
Brian went out of his was to insure that our Quartet and Reverend had proper sound for the outdoor ceremony.
Brian and his assistant followed by providing introductions and music that were perfect for every mood and kept everyone excited and dancing throughout the night. When some reception music hits a lull and people stop dancing, our wedding guests hopped to every beat all night!
What was really amazing was that guests were packed onto the floor through the last song.
Brian checked with me regarding speeches, the reverend's prayer and even the volume of music. We never had to ask for help as Brian covered all the bases throughout the night.
Thanks Sounds Abound and Brian for helping to provide our daughter and son-in-law with a great start in what we know will be a looong marriage!
Gratefully Yours,
Laurie and Jeff
Parents of the Bride
Laurie and Jeff (Parents of the Bride)
September 30, 2017
The DJ Brian played music for both our wedding ceremony and reception in October 2017. He was kind and courteous to my wife and I both during the planning process as well as the big day itself. He made sure to stick to the playlist during the reception, as well as adhered to every special request we put in for music during both ceremony and reception. My wife and I were very happy working with both Brian and Sounds Abound, and would definitely recommend anyone else to do so.
Jaime and Glenn
October 6, 2017
We had such an awesome time having you all do our music for our wedding. Our children had a blast dancing all over the place. Thank you for all your hard work and helping us make our day special.
Tasha and Eric
June 24, 2017
What a great job our DJ Brian Keck & Sounds Abounds did for our wedding on July 1st, 2017. My wife and I cannot be more happy with how awesome he was. Brian made our day so great and was in communication with us at all the necessary times. We would highly recommend using Sounds Abounds and Brian to any of our family, friends, coworkers, etc. Thanks again to Brian for doing an amazing job and making our day so special to not us but also all of our guests.
David and Nicole
July 1, 2017
Sounds Abound was amazing!
I got married 2/18/17 and picking music and a DJ was one of the last things I did. Picking music my husband and I agreed on seemed like an impossible task but Brian and sounds abound made it easy and fun! Somehow without much help Brian was able to keep my party going all night! He read the room perfectly and played some of mine and my guests favorite songs without me saying much. He was involved all night from speeches to walking in to dancing sounds abroad did it all! Thank you Brian and the whole team for making my wedding one amazing party.
Laney and James
February 18, 2017
We used Sounds Abound for our DJ and Photobooth for our wedding in November. Our DJ Brian was awesome! He kept the party going and was in constant communication with my husband and I to make sure we were happy and having a good time. People were up and dancing as soon as dinner was over and kept dancing till the very last song. Everyone I have talked to has said it was the most fun they've ever had at a wedding. We cannot recommend them enough!
Fun bonus: if you are a beer fan like my husband and I, they are right around the corner from the Solemn Oath tasting room. Worth a visit just for that alone!
Paige and Sean
November 12, 2016
Our wedding was July 23, 2016. We had a wonderful day! Brian at Sounds Abound was so patient and professional! He was prepared and organized and kept our wedding flowing. He was such a fantastic DJ, and an overall great guy. We would recommend Brian Keck from Sounds Abound anytime.
Sarah and Lirim
July 23, 2016
Brian Keck was the DJ for my parent's 50th wedding anniversary celebration on July 16th.  Brian was fantastic!  We had guests ranging in age from 5 years old to 75 years old and he played music to keep everyone happy.  I would highly recommend him for any event.
Thanks so much!!
Ask for Brian
Our DJ Brian Keck came through for us in a lot of ways; everything went smoothly through the night. We noticed that he had practiced saying the Korean names in the wedding party and he found some music clips for us that are probably not part of the usual reception. The dinner music was the right balance and for dancing we got exactly what we wanted. I know my wife was really impressed with how he adjusted when the small children took to the dance floor early. Somehow he knew what would keep them occupied and running around in circles for more than an hour. Brian also helped out when the lighting needed adjustment and with some other random requests that came up. Best thing was, we didn't have to do a thing. Matt & Kristina, married Oct 3 2015.
Matt and Kristina Williams
October 3, 2015
The Perfect Choice
Brian Keck was our DJ, and he was absolutely incredible. He was very kind and patient during the planning process and was very interested in what we wanted for our wedding. At the reception, everything went so smoothly! People came up to us during the reception to comment on how good the music was. After the dancing started, the dance floor was not anything less than packed for the entire night. Even after I got back from our three-week-long honeymoon, people I talked to about the wedding brought up how amazing the music, especially the music for dancing, was. Choosing Brian from Sounds Abound was one of the best choices we made for our wedding!!
Katie and James Doyle
September 5, 2015
Fantastic Wedding!!!
Brian from Sounds Abound did a phenomenal job at our wedding September 19, 2015. One week prior to the wedding we set up a time to go over our song list and other details of the night. He went over all of the details and even gave some suggestions for some of the 'sticky situations' we were expecting. Brian did a great job with the ceremony music out on the patio and was quick to set up the music for the cocktail hour and dinner immediately following. Throughout the night, he kept everyone on the dance floor and having a great time!! Never once was the dance floor even close to being empty! Thanks again, Brian!! You ROCK!!
Michael and Ashley
September 19, 2015
Great!
Brian Keck was our DJ for our wedding recently, and he was amazing! He was very professional and thorough, and made a point to speak with us throughout the evening to make sure our night was going perfectly. His music selection was perfect and found something for everyone at our wedding to enjoy. Even our photographer said that she's never seen so many people on the dance floor for the entire night like they were at our wedding, which was all thanks to Brian! I would highly recommend Sounds Abound to anyone looking to have a great party!!
Dorothy and Robert
July 11, 2015
Brian Keck
We had the pleasure of having Brian Keck DJ our wedding and reception this May, he was awesome! He was super friendly and walked us thru everything so we knew exactly what was happening and when. He has such a great personality and really seems to love what he does. I would highly recommend him to anyone having an event, we couldn't have asked for a better DJ. Thanks Brian!
Sara and Adam Maury
May 22, 2015
Elisabeth said... Sounds Abound were great to work with! It was fun to be able to customize our must play (and don't play!) lists and the personalized phone call before the wedding to talk through the details (even things I didn't think to mention) was a huge relief for me. Grateful for their attention to detail and Brian was a total pro!
Elisabeth and Richard
May 9, 2015
Outstanding DJ Service
Brian Keck was the DJ for our daughters' First Communion party, and he did a fantastic job! We had a very specific play list, and he made sure to play everything we requested, blended with other songs that were just right for our audience. After overhearing my parents talk about how much they love Frank Sinatra, Brian proceeded to play some of his songs to my parents' great delight. Brian was not only a first-rate DJ, he was friendly, professional, and accommodating. Even before we met Brian, Sounds provided excellent customer service, making the entire process efficient and hassle-free. I would highly recommend both Sounds and Brian.
Sue Provenzano
May 2, 2015
Sounds Abound helped make our wedding day awesome! Our DJ was Brian Keck and he was great to work with. Brian made sure to check in with my husband and I throughout the night to make sure everything was going how we liked. He was also great at reading our guests and keeping everyone up and dancing all night. After the event, Brian even texted us a couple of pictures he snapped from his point of view, which was pretty hilarious. We definitely recommend Sounds Abound to anyone looking for a DJ!!!
Jennie and Jake Gibbs
September 28, 2014
Our Wedding
Our DJ Brian did a great job providing the entertainment at our wedding. My guests keep telling me what a great time they had. Thank you Brian and Sounds Abound for making my wedding a successful event.
Maureen and Ralph
September 6, 2014
Absolutely Amazing!
Brian Keck was our DJ for the evening and he was amazing! From the ceremony to the last song, it was a night to remember. He catered to all of our needs and wants and we had a rockin' party because of it. We will definitely recommend Sounds Abound to friends and family! They answered every question we had in a timely manner. Thank you for everything Sounds Abound! We had an amazing wedding!
Eric and Danielle Rogers
August 8, 2014
Absolutely excellent job by Brian. Very communicative, flexible, professional, fun and hit the mark perfectly. Rave reviews from all guests!  Next year again?! 😉
Michelle & Brad - Annual Outdoor Party
August 16, 2014
The perfect DJ and company for our wedding!
Brian Keck was the DJ for our wedding on May 31st. We cannot say enough good things about him and the whole Sounds Abound team! When we first decided to go with Sounds Abound their customer service was just so friendly and professional. Seeing the videos of all of the DJs was so great and it came clear to us that any one of them would be a total blast to work with. We chose Brian and were so happy we did! We met with him a few weeks before the wedding and he was so helpful and had great suggestions. We described to him our tastes in music and he brought the best playlist for a wedding dinner we've ever heard. It was the perfect mix of Classic Rock and other varieties that everyone enojoys, the Beatles, Stevie Wonder, Fleetwood Mac, Van Morrison, etc. Guests were complimenting it over and over again and still are. We even had a few guests walk up to us during dinner raving about it. Brian did a great job with keeping the day and night flowing. He checked in with us throughout the night making sure everything was alright and we were so appreciative of that. He threw a great party for us and we couldn't have picked a better DJ for our wedding. We highly recommend him and Sounds Abound to anyone. We wish we could do it all over again! Thanks Brian for being a huge part in our special day! -Brian and Kelly
Brian & Kelly Villwock
May 31, 2014
We wanted to thank Sounds Abound, and our DJ/MC Brian Keck for a great job on 7/5/2014 at the InterContinental O'Hare.  We had a very wonderful wedding dinner and reception, and Brian followed through will all that we asked, doing a great job improvising as needed.
Thanks again,
Cody & Brian
Brian K is AMAZING!
I want to have another wedding JUST so I can use Sounds Abound again!! From the get go, they were very easy to work with. Every person I talked to was extremely knowledgeable and friendly. We were not pressured to get a more expensive package than we needed, and they worked to make a great package for us that was still within our budget.
Brian K was our DJ. He kept in contact with us as soon as he was assigned to our wedding and was super easy to get a hold of when we had questions. He made sure we felt comfortable with everything and made it clear that we could tell him exactly what we wanted and that he would make sure it would get done. At the wedding, he knew EXACTLY what songs to play to get everyone up and dancing, including having the two ring bearers lead the Conga line 🙂 He checked with us a couple of times to make sure everything was going according to our plan. I cannot overstated how fantastic he is and I would without a doubt recommend him to anyone in need of a DJ!!
Bethany and Joe Mullen
April 5, 2014
Brian Keck was our DJ for our wedding in September. Brian was great through the whole process. He made sure that we were on the same page with the day's events including the ceremony, cocktail hour and reception. He checked in with us multiple times during the wedding to make sure everything was going the way we wanted. He did a wonderful job of making sure things were running smoothly and on time during our reception. He also seemed to completely understand the type of music we liked. Our dance floor was jam packed during the entire reception. We could not have been happier with Brian. Everything was perfect! We would HIGHLY RECOMMEND Brian Keck.
Megan and Vince
September 21, 2013
100% Completely Satisfied
We could not have been happier with the quality of service our DJ, Brian provided us. He was very thorough in working out the details with us before the wedding and 100% ready to go the day of. Very efficient and easy to get a hold of during the planning process. Brian was professional and showed our guests a wonderful time on the dance floor. We wouldn't use any other DJ in the future and will recommend him to everyone we know!
Brad and Erin Davis
August 31, 2013
Brian Keck and Jake were awesome for my wedding reception at Wrigley Field Rooftop. Brian was very conscious about the venue/setting and my needs (the Bride!). The time flew by, but all our music memories were just perfect. Thank you!
Picture - Father/Daughter Dance!
Julie and Tim Cordes
August 3, 2013
The whole team at Sounds Abounds was great! They were very flexible, professional, and a pleasure to work with! I love how their website lets you see a video of each DJ/MC before choosing one - it really lets you get a feel for the DJs and their personalities before making a selection. Brian Keck was our DJ/MC and he was absolutely wonderful and we couldn't have been more pleased with him. We had a great experience in the Sounds Abound office, during email/phone/in person conversations with Brian, and most importantly, during our wedding. Brian was friendly, professional, funny and fun! He was very good at keeping in touch & on track before and during our wedding. He was so good at keeping our wedding day flowing seamlessly. I loved that Brian wasn't your typical DJ/MC in terms of looks or personality. We wanted our wedding to be really fun yet classy and that's exactly what it was. We had a few last minute requests and he accommodated and consistently went above and beyond our expectations. He did a great job explaining direction to our bridal party and he worked well with all of our guests and other vendors. Our DJ/MC, Brian Keck, really played a vital role in making our wedding day turn out better than we could have ever imagined. I highly recommend Brian! Thank you so much, Sounds Abound!
Courtney & Robert Kolling
June 15, 2013
We had a wonderful time at our wedding and Brian was a ton of fun!
Angela & Daniel
June 21, 2013
"Brian Keck did a fantastic job as the DJ and MC for our son's wedding. He was a true professional, as he kept the evening's event moving along in a very fun way, without ever drawing attention to himself. The music was great and the dance floor was crowded all night long! He made the timeline run smoothly and kept the crowd energized when it came to dancing. Wonderful. The booking process went very smoothly and Brian was very professional throughout the evening."
Janet (MOG) - Kelly & Steven
December 18, 2011
Kelley & Jeff – October 20, 2012
"Brian was a wonderful dj, we couldn't have been more pleased. The whole entire booking process when we dealt with Jeff went so smoothly as well. Out of all the stresses of the wedding planning process, the dj process went by far the smoothest. The online planner was so easy to use, and picking songs was actually easy! When we picked Brian, I knew he would do a wonderful job, and our phone conversations really put me at ease. I have a few more friends that are getting married within the next year and I would definitely recommend Sounds Abound to them. Our wedding went perfect and Brian really made it great, we had people dancing the whole entire night which is something that I really wanted. Thank you so much Sounds Abound!!!"
Kelly & Eric – October 13, 2012
"Brian was wonderful! He was friendly, professional and made sure we had discussed all day-of details in advance so we had nothing to worry about on our wedding day. My husband and I felt confident that Brian would do a great job and he exceeded our expectations! He read the crowd perfectly and kept the dance floor packed all night long. He was really great about accommodating our last minute requests, too! We would recommend Brian for any of your special occasions."
Stephanie & Adam – October 5, 2012
"Every time I would email, someone got back to me right away. Brian was awesome to work with. He called me twice before the big day to go over stuff which was much appreciated since I needed the help. On the big day, he played all the music I wanted and then some! The guests loved the music choices, and Brian helped us every step of the way to make sure the whole event flowed smoothly. He could not have been more organized and professional. I was so impressed. I'd hire him again if I had to do it all over, cause we truly was so helpful and put us at ease cause he knew what he was doing, and Sounds Abound was so helpful with response time."
Debbie & Christopher – August 11, 2012
"Brian was great! He did a great job with our video montage and the music!!"
Kathy & Darius – June 16, 2012
"Exceeded our expectations. Brian was excellent."
Marty – Wife's 50th Birthday Party – March 3, 2012
"What I appreciated most was the DJ's interest in making sure the experience was exactly what I had in mind. And it was — Brian worked with me to get everything letter-perfect. What a great experience. You have things figured out."
Janet (MOG) – Kelly & Steven – December 18, 2011
"Brian Keck did a fantastic job as the DJ and MC for our son's wedding. He was a true professional, as he kept the evening's event moving along in a very fun way, without ever drawing attention to himself. The music was great and the dance floor was crowded all night long! He made the timeline run smoothly and kept the crowd energized when it came to dancing. Wonderful. The booking process went very smoothly and Brian was very professional throughout the evening."
Helen & Tony – October 29, 2011
"Brian listened, played a good variety of music. Talked just enough. Kept the party moving. He did what we asked plus! Keep doing what you're doing. I felt comfortable talking to all who answered my questions. You all did a nice job listening & making suggestions."
Julie & Andrew – October 8, 2011
"Brian was awesome..he kept the flow of the reception going and everyone on the dance floor the whole night."
Patricia & Walter – October 1, 2011
"Brian was awesome! While we didn't exactly have a dancing type of crowd, Brian did his very best to get them on the dance floor. He did a great job reading the crowd, and was happy to take requests. Everyone commented on how great the music was. Thanks Brian!"
Annamarie & Mark – August 20, 2011
"Brian did a great job. Kept everyone dancing at our 25th Anniversary party. We had so much fun. Would definately recommend Brian and Sounds Abound!"
Alexa – on Pete's 75th Birday Party – August 6, 2011
"Brian, Thanks so much for all your help! The birthday party for Pete was a SUCCESS! He loved every minute of the evening. The music was great as always and the video was awesome! I appreciate all you did."
Megan & Chris – July 23, 2011
"We are grateful to Sounds Abound for a great wedding planning experience. Our DJ Brian was wonderful. We had numerous guests call us after the reception to say that was the best wedding they had ever been to."
Laura & Joe – June 25, 2011
"My experience with Sounds Abound was more than I could have ever asked for. Our DJ, Brian did a FANTASTIC job! He made the whole evening run smoothly and was very personable. I would highly recommend this service to anyone that is looking for a DJ! It all was great for us! Keep doing what you're doing!"
Katherine & Enrique – June 18, 2011
"Brian was great. He was organized and professional, we enjoyed working with him."
Susan & John – June 10, 2011
"Excellent! Brian was the perfect DJ for our wedding!!!"
Dawn & Jeremy – April 9, 2011
"Brain was Excellent."
Jen & Jon – October 16, 2010
"Brain was great! He is already booked for my sister's wedding next year. I could not be happier with how it turned out"
Cindy & Jeff – September 25, 2010
"We have been to several weddings with your DJ's and a few of them were with Brian Keck. THUS why we chose Sounds Abound and Brian. We knew you would all do a great job!"
Brenna & Chris – September 18, 2010
"Brian was wonderful and he kept our guests dancing throughout the entire reception with his carefully selected beats!! We highly recommend him and Sounds Abound!"
John (FOG) – September 4, 2010
"Brian and the Team were on their game. In addition to great music, great lighting effects and running a great show Brian was able to recreate the "Crazy Hour" dance experience we enjoyed during Chris and Ceci's first Wedding Reception in Arequipa, Peru in June. The energy was high, the dance floor full and all enjoyed the evening. Great Job!"
Chelsea & Jason – August 29, 2010
"Very smooth, seamless process leading up to the wedding – loved the online planner. Our DJ was top notch, can't think of anything I would have changed about his service. Excellent!"
Angela & Jacob – August 7, 2010
"Brian and his assistant did an outstanding job at our wedding. Many of my guests complimented me on the dj selection and I have recommended Sounds Abound to some of my friends. Everything was easy and organized. Thanks for making this a part of my wedding I didn't have to worry about!"
Colleen & Andrew – July 30, 2010
"My wife and I could not have been more pleased with sounds abound and Brian in particular. Almost from the beginning of our event the timeline was off and he adapted to what was going on. He was in constant communication with the two of us making sure we had everything exactly how we wanted it. He knew what to play and when to play it. We are still being told how fun our reception was. We could not have been happier. We will definitely refer anyone we know who needs a DJ. Thank you so much."
Gina & Mike – July 24, 2010
"We were so incredibly pleased with Brian's performance at our wedding. Not only was he a great person, but he was very attentive to both of our schedules that night. The wedding was full of people and we didn't get much time to even be with one another, but the music was exactly what we asked for. We had some odd requests for live versions of specific artists, and Brian and Sounds Abound delivered! You can definitely use us as a reference. We had so many different elements to the wedding, and Sounds Abound was able to provide the equipment! The office was attentive and courteous to all of our requests! Brian did an outstanding job at the wedding. We have been to weddings where the DJ's are unprofessional, i.e., hitting on guests, acting rude towards requests, and so on. We did not have that problem here! I asked several of our guests how the music was, and they said it was great. We were very specific in what we did and did not want as far as music is concerned, and Brian and Sounds Abound followed in every request. Thank you for making our wedding so memorable Brian!!"
Nora & David – July 17, 2010
"We were very pleased and Brian was very friendly, professional and accommodating. He played non stop music and the crowd was very happy with the choice of songs. Many of our guests commented on what a great job he did playing a wide variety of songs we requested as well as others all at the appropriate times throughout the night."
Kim & Scott – June 19, 2010
"I thought Brian did a great job. Scott and I were very happy with the service we received"
Erin & Jason – May 28, 2010
"Brian was great! He really made the whole process easier for us. He had great music selections and was quick to adapt to our group of guests. I loved the job that he did!"
Shannon & Joe H – May 22, 2010
"Brian did a great job! He involved the numerous kids at the wedding, played a great mix of music, and checked with us periodically to make sure that our needs were being met. He also shortened our first dance and the father daughter dance with just a raising of the eyebrows–much appreciated! I danced all night and had a great time because of Brian's music selection. We had many compliments on our music–everyone had a great time."
Megan & Mike – October 24, 2009
"Brian, Megan and I just wanted to thank you again for a great job on Saturday night. You definitely surpassed all of our expectations with each facet of the entire event."
Michelle & Jason – September 19, 2009
"Brian was awesome, he always made sure that Jason and I were okay with the flow of the event and kept the dance floor moving all night. The minute people stopped dancing he changed the music and the dance floor was packed again. By the end of the evening he even knew a bunch of my guests by names and they thought that was so awesome! My guests are still talking about how much fun they had, and Jason and I had a blast, Brian was great! verything from invitations, to the wedding shop to the DJ and video was great!"
Kelly & Kevin – September 6, 2009
"I did not just go through and mark "excellent" because I felt it was easier, however I would like to give my best to Brian for his excellent performance and outstanding attitude at our wedding. He really took control, got the crowd dancing and overall was the key to a great party. Improvements for the future? You can improve by giving Brian a pay raise."
Kate & Brett – June 20, 2009
"Brian was excellent."
Kim & Rob – June 19, 2009
"Have already been asked by a friend who is getting married who our dj was and I will refer her to you."
Lori & Charlie – May 30, 2009
"When the dance floor is still full and the last dance is playing you know that your DJ did a great job selecting the music. The whole process was not only easy but considering that this was all planned long distance it was flawless."
Courtney & David – May 25, 2009
"It was awesome how we coordinated my wedding together. I enjoyed it all. Brian was very helpful in letting me know when things were going to happen during the reception! it was very enjoyable! Thanks!"
Hayley & Paul – April 25, 2009
"We were sold from the first moment we walked in to the shop. We looked through the videos and fell in love with Brian Keck, who we reserved. We got our invitations and a few favors from the shop and not only were they exactly what we were looking for, but the service was great. Everyone was incredibly friendly ever single time we were in there for any reason. I went in with a sore throat and they got me some Sprite when they noticed my laborious swallowing. On two other occasions we were in there for awhile looking at invitations and they did the same thing. It was great to get so much done for the wedding in one place. When it came time to meet with our DJ, Brian Keck, he got us all set up and we were confident about the ceremony and felt prepared-which really put our mind at ease. He was incredibly helpful in filling out the gaps in our song/introduction selections. He really helped us get on track and get this reception planned exactly how we wanted it. The day of the wedding he did not disappoint. He and his assistant were great. Everything went off without a hitch. He was very adaptive to what was going on and kept an entertaining selection that kept people engaged with the event. We didn't have a lot of dancers in the bunch so he had his work cut out for him. They both offered great support and were good at balancing the desires of the guests, against our desires, and against what probably is reality when it comes to playing songs. First rate service, and a first rate DJ for the night of our weddign. On a personal note I found Brian to be a a very pleasant person and I thought he has a very pleasant voice (which is good for being an MC for the event). I would recommend Brian Keck and Sounds Abound to anyone planning an event and will be doing so."
Tom Canale CARC Fundraiser – March 7, 2009
"I have many choices for DJ's and will always ask Brian to come back to our events. Your pricing is fair, he's a great guy, people like him, I would refer him without hesitation if the opportunity arises, and he is very good at playing a diverse group of songs to a very diverse crowd at our event."
Suzanne & Kyle – January 24, 2009
"As MOB it was challenging to blend my vision and the vision of the groom. Brian handled a delicate situation with incredible maturity and finesse. He allowed three of us to sound ideas off of him. He allowed the groom's friend "airtime" without letting things get out of his masterful control. The party was fabulous-guests were thrilled. Music was perfect…. we could not have been more pleased. We had a difficult time choosing from so many dj options but are assured we made the right decision."
Marian & Jim – January 9, 2009
"You did an excellant job. Brian and Tad were both great and everyone loved the music. I would recommend Sounds Abound to anyone. Thank you for a job well done."
Bridget & Ryan – December 27, 2008
"We were thrilled with the organization and professionalism that our DJ maintained before and during our wedding. Brian got the party started promptly and smoothly, so that everything fit perfectly into place without a worry from the bride or groom. He found us in the beginning to ask us any pertinent questions and to guide us through the night. He strictly honored all of our song requests- even the "do not play" songs we had restricted that my little siblings were begging him to play (and our elders would've been horrified to hear). The music mix was perfect and the dance floor was always full of people dancing their tails off! It was the night of our lives and we owe a huge thank you to our DJ!"
Natalie & Bill – December 6, 2008
"Brian was awesome…he was so easy to work with and totally understood what we wanted for the reception music. He was the perfect mix of behind-the-scenes and on the dance floor getting the guests involved. The phone meeting beforehand put us at ease and we didnt worry at all about pronunciations or any confusions with the intros. He approached us a couple of times throughout the night to see if we wanted any specific songs played and the mix of songs was perfect. He even asked about playing Christmas music along with the style I chose for dinner music. I appreciated that he wanted to make sure it was ok before he did. My sister is getting married in the fall of 09 so we will be calling Brian again! Thank you for everything…our wedding was unforgettable!"
Laura & Michael – October 25, 2008
"I was totally satisfied with everything. I would recommend you to anyone who needed a DJ. In fact, I have given out your information."
Wendy & Jason i- October 24, 2008
"Brian did a great job overall. He was extremely friendly and had the perfect amount of interaction with our guests. Thanks for helping to create such an amazing day."
Carlie & Rick – October 11, 2008
"Brian did a wonderful job at the wedding. He was very accomodating and made the day as easy as possible. He really catered to every generation that attended. I would definitely recommend Brian to people I know."
Barb Amos – Mother of the Bride Kristin & Luke – September 27, 2008
"We just want to thank everyone at Sounds Abound for your wonderful wedding services. Jeff and JoAnn were both so helpful for our music and our invitations, being a calming presence when things got intense. We got many compliments on our invitations. Brian Keck was our DJ, and he did a fantastic job! The music was perfect for our reception and the dance floor was full all night. Thank you so much for being a part of our daughter's special day:)"
Christine & Ricky – August 9, 2008
"Brian was excellent. We had a great experience with Sounds Abound. All of the staff we worked with throughout the whole experience were very professional."
Kim & Mark – July 26, 2008
"Everything went great! Brian was extremely helpful and so nice to work with. We would definitely recommend him and Sounds Abound to friends. I think a face to face meeting with your DJ the week of the event to go over the final details should be standard. We met with Brian and it was extremely helpful and calmed any fears I had about the DJ and music."
Rebecca & Chad – July 19, 2008
"Brian was very professional. He even led some of the dancing! Our initial contact with you was the selling point."
Laurie & Brent – July 12, 2008
"Brian, I just wanted to write and say thank you so much! You did a great job at the wedding and we received SO many compliments about you! Some of my girlfriends are getting married and they asked for your info because you did so good! We had an absolute blast and everything went very smoothly, thank you for being on top of your game!"
Kim & Chris – June 28, 2008
"Sounds Abound exceeded our expectations. From the very beginning, we found your website to be incredibly helpful. We were especially pleased with Brian Keck leading up to our wedding day and throughout our reception. He couldn't have been more polite, pleasant & professional to work with! We were very pleased with his services and those from Sounds Abound. We would definitely recommend the company and Brian to others."
Emily & Brad – May 31, 2008
"I just wanted you to know how pleased we are with the services of Brian Keck. Everything went extremely well and we are very happy. Brian is also doing our Daughter's wedding in July and we are looking forward to working with him again. "
Sarah & Michael – May 25, 2008
"Things were going crazy that day and we were very behind schedule! Brian did a great job of making sure we had all of the moments that were important to us but also made sure that our guests had a great time."
Michelle & Jason – October 13, 2007
"Brian exceded my every expectation. I would highly recommend him to anybody that is looking for an all around excellent DJ with supurb people skills and a great personality. He kept people on the dance floor all night and fulfilled every request I made of him. He is an A+!!"
Laura & Christian – August 11, 2007
"Sounds Abound was probably our only vendor that I had no worries about from the beginning of planning to the wedding day. You guys always had great customer service on the phone, and were even more helpful when we met in person. Brian was so great to work with. We felt like we knew him forever! He was very flexible and respectful in the way he balanced our need to stay on schedule with our desire to socialize with guests. Overall we were extremely happy with Sounds Abound. We also appreciated the convenience of having the Wedding Shop right there, so we could pick up any necessary items/gifts. We will definitely recommend Sounds Abound for any future brides & grooms in the area! Thank you so much!"
Bethany & Ryan – June 15, 2007
"Brian was WONDERFUL! We had people on the dance floor the entire wedding. At 12:30am, when the reception ended, no one wanted to leave. There were at least 100 people still left and wanted to dance more. He did an excellent job knowing what to play and when. He, and the entire Sounds Abound staff were very helpful before and during the wedding. Everyone loved him so much, my sister-in-law is having him DJ at her wedding in December. When wedding planning, everyone told us that the music will make or break your night. It definitely made ours. Thank you for all you did to make our wedding as memorable as it was."
Christine & Thomas – December 30, 2006
"Everyone had a great time…Brian had such a laid back attitude and was a pleasure to work with. He gave us many good suggestions, things I would have never thought of on my own. He touched base with Tom and I throughout the evening, in a quick and efficient manner. The "Props" that were brought in were a fun touch. It was wonderful to hear from so many guests what a great time the had. My husband does not even like to dance and was tearing up the dance floor that evening! I can't wait to see the video!! We felt our DJ was one of the most important aspects of the evening and he certainly impressed us. I highly recommend Sounds Abound and Brian to any couple planning a wedding. Thank you for helping to create unforgettable memories."
April & Jason – October 28, 2006
"Quite possibly the best experience we have had at a reception. And, just to top it off, it was ours! Everyone of our guests have let us know that was the best time at a reception they have had. The music was perfect, we had not even given the DJ our "OK to be played list"! Brian was very polite; all the while not being intrusive in any way, shape , or form. We will always recommend Sounds Abound to all of our friends and family! Especially Brian Keck."
Melissa & Matthew – August 12, 2006
"We just wanted to thank Sounds Abound for their help in the months before our wedding. We had numerous positive comments on how well the DJ organized the music of the evening and seemed to cater to all age groups. Everything went smoothly and we can't thank you enough!"
Tara & Kevin – August 20, 2005
"Brian was Fabulous! I've had several individuals comment on how great our DJ was. I would refer him to everyone! Things went smoothly that night largely because of Brian. I can't say enough good things about him and our whole Sounds Abound experience! Thanks so much – It was wonderfull!!!"
Melissa & Joseph -August 6, 2005
"Brian was a very nice person to deal with. He was very nice and took all of our requests seriously. We were both very impressed with the job he did. We also got very good compliments about him from our guests. We would use your company again!"
Karen & Ian – July 16, 2005
"We had attended several weddings where the entertainment was provided by you guys so we knew it was going to be great. Brian did a great job from the intros till the end of the night. He kept it lively even without a lot of the typical wedding songs that we didn't want to hear. We like a pretty wide variety of music and he got a little bit of everythinig in there. Thanks Brian for helping to make our wedding fun for everyone!"
Becky & Matt -July 9, 2005
"Brian did an outstanding job! He kept the dance floor packed the entire night. I received many compliments after the event about what a great job he did. And, he played all music we requested. We have already referred your company to couples we know who are getting married. Brian helped make our reception a HUGE success. Many Thanks!!"
Kristina & Anthony – July 2, 2005
"So many people were dancing all night long and Brian played a great variety of song selections. He was very professional in every situation. He was a nice person and easy to talk to. Everything about Sounds Abound exceeded our expectations. Everything we asked for was done immediately and in a very helpful manner. It was obviouis that Brian was there to give us a great wedding and get everyone dancing. We would recommend him to anyone looking for a wedding where people can dance and socialize at the same time. Thanks for everything."
Nicole & Domenic – June 12, 2004
"We just wanted to write to let you know how much we enjoyed having Brian be the DJ at our wedding! He was EXTREMELY pleasant to work with and was an excellent communicator. He kept everyone dancing until the end of our reception and he played a variety of music. We will recommend Sounds Abound and Brian! Thanks."
Giselle & Joe – March 27, 2004
"This is the second family wedding Brian has done for the Roszkowski's. We are very pleased with him and your business. We will refer you to others. Music, invitations, favors. They all made the wedding wonderful!!!"