Jason Yach
Sounds Abound DJ and Master of Ceremonies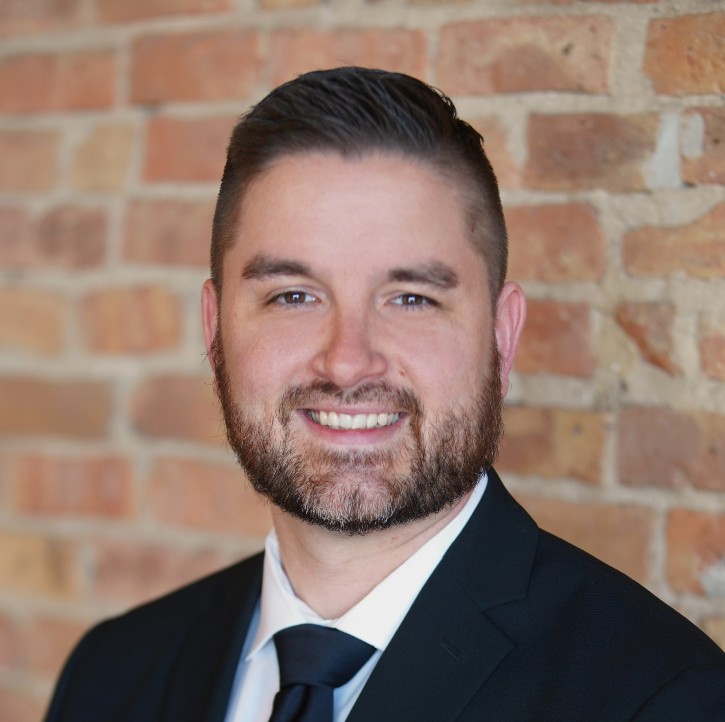 Jason's Bio
Hello, my name is Jason Yach, and thanks for taking time to get to know me.  In my years with Sounds Abound I have learned what makes a phenomenal DJ:
Knowing that the bride and grooms happiness is of the utmost importance
Keeping up to date on new music while also having valuable knowledge of older classics is an essential to throwing a great party
Being energetic, outgoing, friendly, and professional are important personality traits for success
I take a lot of satisfaction in knowing that I get to play such an important role in your special night.  There is nothing more satisfying to me than seeing guests dance, sing, all the while knowing that I helped make that happen! I promise, with my public speaking skills, enthusiasm and music knowledge I will make your night one to remember.  If you choose me I will throw an amazing party that will please your guests, but most importantly, please YOU!  Thank you for taking the time to get to know me.
What Clients Say About Jason
Jason Y took the time to have a conference call before the wedding to get our "vibe" as a couple, preferences, must plays and don't plays. It is apparent he does this because he truly enjoys it.
Elizabeth & John
September 2nd, 2023
If we could give DJ Jason (and Sounds Abound) a higher rating than 5, we absolutely would. He was our wedding DJ this past weekend, and we are still physically recovering days later from constant dancing on the dance floor. He played one killer song after the next, and our guests had the best time. People of all ages truly did not leave the dance floor the whole night! We've gotten so many compliments from everyone who was there! The whole company has been fantastic to work with and made it so easy (and fun) to plan our day. If you want to have one hell of a party, we highly recommend Sounds Abound and Jason!!
Kate & Patrick
July 15th, 2023
We had Jason as our DJ, and he was absolutely phenomenal!! He kept the party going and the dance floor full all night! He was super easy to work with and made sure that all of our "must play" songs were played! 1000/10 recommend!!!!!!!!!
Ann & Logan
May 27th, 2023
Jason was incredible! He took all of our song suggestions and combined them into the most incredible playlist. We still have guests raving about how incredible the music was. We didn't want to stop dancing which is just a reflection on how great the Sounds Abound team is. We are so lucky to have found them.
Emily & Dominik
May 20th, 2023
Jason Yach was an incredible DJ for our wedding! We had many specific requests for songs as well as introductions that he made happen with no issues. He's very personable and will work with you for what you want for your reception playlist. We had picked a lot of songs on the portal they have, and he arranged them in a way that worked great with a crowd. Started from older songs and transitioned into other genres seamlessly. I strongly recommend picking him as your DJ for your wedding or any event!
Emily and Alex
October 1, 2022
Jason was our DJ and he absolutely killed it! He listened to every request/note we had and executed it perfectly. Our dance floor was packed the entire night and full of energy - from every age of guest. I've never been to a wedding with as great of a dance floor. Jason was very professional, organized, easy to work with, and super personable. Our photo booth through Sounds Abound was great and everyone loved it. We would hire Jason and Sounds Abound 10x over!
Amanda and Brian
September 17. 2022
Jason Yach was the DJ at our wedding. Jason was so great; he kept the crowd dancing the entire night! Throughout the process, Jason was so organized and answered any question we had in such a timely and friendly manner. He made sure our requests were answered and really made us feel so special and heard! Our guests are still talking about the wedding and the "really cool DJ" that played "all the best hits!"
Franky and Andrew
June 4, 2022
10/10 recommend Sounds Abound. They provide a website that makes it super easy and clear to the DJ and expectations on what we should do. Jason Yach was our selected DJ, and he was AMAZING. He listened to our needs, answered any question we had right away and made sure we were set up for success on our big day. He also was very generous on the day of making sure we were okay, asking about us personally and kept our guest on the dance floor all night! 🙂 Thank you, Jason, and Sounds Abound team!!
Tayler and Mitch
May 21, 2022
DJ Jason Yach was the best! He is very experienced and knows exactly what to do. The dance floor was crowded all night. 🙂 Definitely recommend him & Sounds Abound. You won't regret it. Thank you!!
Morgan and Brett
April 9, 2022
Jason Yach was absolutely amazing at our wedding! The DJ is one of the most important parts of your reception and Jason did not disappoint. During our pre event phone call he listened to our requests and helped us plan and brought up things we didn't even think about for our reception. He was very attentive during our reception and very flexible with timing of events. The music was great and the dance floor was packed the entire night. The sounds website is so easy to use as well. Adding songs to your must playlist as well as the introductions and first dance songs were very organized and easy to add. Finally, Jason and sounds abound were amazing and I definitely recommend for any occasion!
Erik and Mackenzie
October 9, 2021
Jason was amazing through and through. Sounds Abound had been the DJ at a family members wedding and I knew right away that I needed them for my wedding. They were attentive to the point that if guests were leaving the dance floor, the DJ would transition the song right away to bring guests back in. So many of our guests have said they haven't danced that long in years! Jason played the perfect mix of music for both the younger and older crowd. He listened to every one of our needs and paid special attention to ensure he introduced our complex family correctly. I will be recommending Sounds Abound for years to come and hope to be a guest at another wedding they are apart of. Thank you so much!
Kelly and Matt
November 13, 2021
Jason was the best! He helped us plan out the evening and had some great recommendations for how to structure the reception. The music was perfect and everything went very smoothly. All the guests kept telling us how much they enjoyed the DJ. I would recommend Jason and Sounds Abound to anyone who is looking for their wedding DJ.
Connor and Brittany
October 2, 2021
We are so happy that we booked Sounds Abound for our special day! We had Jason Yach as our DJ and he helped to make it a smooth process. The online planning tool is so easy to work with and gave great music suggestions that helped keep our dance floor packed all night. Jason was extremely personable and gave us great recommendations to make the night perfect. He was very professional and kept the night moving as we requested the speeches be done throughout dinner. We are so glad we chose Sounds Abound and would recommend Jason to all our family and friends!
Ashley and Rob
September 25, 2021
Sounds Abound was fantastic. The dance floor was packed and people keep telling me how they danced so much at our wedding that they were sore the next day. Jason was our DJ and absolutely crushed it! Took complete control and ownership of the dance floor, the energy, and the crowd. Knew exactly which songs to play to keep the hype going. Also, such a great down-to-earth laidback guy who listens and genuinely wants to make your day special. Definitely recommend Sounds Abound.
Chris and Diana
September 4, 2021
We had Jason as our DJ and he did an awesome job! We had some last minute adjustments and scheduling changes that needed to be made and he was really flexible and rolled with it to make it an awesome time. He played all my favorite songs and created an awesome playlist for the reception. All the guests really loved the music and it kept everyone on the dance floor past midnight. I definitely would recommend to everyone, cannot say enough positive things about him!
Paige and Warren
August 28, 2021
We had the pleasure of work with Jason for our reception a few weeks ago. Jason was fantastic to work with. He was so organized which we were so happy about. We have had the opportunity to be at other weddings where Jason has DJ'd and he was great and that's why we chose him to be our DJ for our wedding. We received a ton of compliments on his music choices and how he kept everyone on the dance floor the whole night. We highly recommend Jason for your wedding. You will not be disappointed!
Megan and Alex
August 14, 2021
Absolutely amazing!
We had the pleasure of having Jason Yach as our DJ for our wedding on 7.17.2021. He was great to work with and extremely professional! He had everyone on the dance floor having an amazing time! We also had a great photo booth attendant who was so fun and energetic! Highly recommend Sounds Abound for any of your major events. We could not be happier with how our wedding night turned out!
Suzanne and Aleksander
July 17, 2021
Jason Yach was our DJ. He did an excellent job. Our reception had more of a slightly older crowd (40's to 60's), so Jason tailored the selections to keep with that age group, but he still had a good mix so all ages groups were able to enjoy the music. Jason was very attentive to make sure that we felt he was playing the right songs. We received many compliments from our guests as to the song selections. Thanks to Jason and Sounds Abound for making our reception a success. The equipment was in good shape and the sound quality was very good. A very professional job all around. Well worth the money and Sounds Abound was very competitive. We will recommend Sounds Abound, and especially Jason, to everyone we know.
Rich and Sandy
October 12, 2019
Jason dj'd our wedding this October and we could not have been happier with our choice! He was responsive to emails and very informative leading up to our wedding. The best part was the actual day of the wedding, he kept us informed and on schedule the entire day. He knew how to work the crowd and had everyone dancing from oldest to youngest. The actual company sounds abound was also very easy to work with a lot of the planning tools available online. We were so happy with this choice of company and dj, and cannot say enough good things about our entire experience. Would definitely recommend
Maggie and Brian
October 18, 2019
Jason was great. He communicated with us from the beginning and kept in contact about any changes or additions. He kept guests on the dance floor the whole night.
Jensine and Noelle
October 26, 2019
After getting engaged, there was no question as to where we were going to go for our DJ after experiencing Jason Yach at a friend's wedding. From the very start, Jason connected with us about what we were looking for in a DJ and the vibe we wanted our guests to feel at our wedding. Jason had the dance floor packed the entire reception which was our main goal. Not only was our music amazing the entire time, Jason kept the reception flowing from introductions through the last song. We can't wait for our next friend or family member to get engaged so that we can recommend Sounds Abound and Jason for their special day!
Bevan and Ryan
October 5, 2019
Jason Yach was absolutely outstanding and wonderful as a DJ at our wedding! Jason has also DJ'ed both my brother and sisters weddings, along with some family friends, and he never fails to do an excellent Job! He connected with us prior to the event to make sure all of our needs were met and to ensure a smooth day. Jason was very accommodating on our day, as the timing was slightly off schedule, but he adjusted impeccably and truly made the night run smoothly and perfectly for us! I cannot recommend Jason enough to make your DJ needs met and exceeded! You will not be disappointed! No questions asked - Book him now!
Rachel and Joe
September 28, 2019
I'm so glad we hired Jason and Sounds Abound to DJ our wedding. Simply outstanding! The communication with Jason was great from our initial meeting all the way through the reception. He kept the dance floor hopping all night, mixing in current stuff with oldies. During the reception Jason repeatedly checked in to make sure that song choices were on point, itinerary follow through (first dance, bouquet/garter toss, etc.), and most importantly that we were having fun and great time. I will definitely recommend Jason and Sounds Abound to all my friends and relatives. Thank you for a beautiful wedding!
Phil and Samantha
August 31, 2019
Jason was the absolute best!! He is so nice and is there for you the whole way! Any questions you have he is quick to answer. He played a great mix of music, and the online planning tools helped so much. You can't go wrong with sounds abound, but definitely pick Jason, you won't regret it!!
Kaitlyn and Nicholas
July 13, 2019
We used Sounds Abound for our DJ (Jason Yach) and also our photo booth and we were incredibly pleased with both! We worked with Kyle in the beginning to get the contract signed and to figure out which DJ we were going to choose. He also helped us out when we needed to cancel the uplighting because it turned out our venue offered it already. We chose Jason Yach as our DJ and we honestly couldn't be happier with our choice! He was so easy to talk to during our pre-wedding meeting and helped us out tremendously considering that we had so little figured out. His selection of music was great throughout the night and the dance floor was always crowded! He worked with all of our asks of playing snippets of songs just at the right moment (like the first kiss), found some random stuff that we asked for (who knew that an instrumental version of Fireball by Pitbull even existed???), and incorporated 4 or 5 Cambodian songs in a flawless way! He also worked with us to extend the contract by an hour the day of which was the best. The photo booth was also a huge hit and Vincenzo, who worked the booth, was great as well! They gave us all of the pictures the night of and also made sure that we had all of the pictures that included us printed out. We couldn't be happier with our choice to use Sounds Abound and highly recommend Jason!
Gina and Kevin
April 13, 2019
Awesome DJ
Jason was extremely attentive and kept the party going the whole night. The highlight of the night was definitely when he played an extra song at the end when people chanted "one more song".
Sarah and Jon
April 27, 2019
We were very happy with Sounds Abound and our DJ Jason! Jason was very organized and was great at responding to our questions in a timely manner. When we met him in person, it was apparent he had spent time reviewing our file/website to ensure our wedding would be amazing. Jason had the dance floor full the entire night and he was able to get a feel of the music genres our guests were enjoying. Sounds Abound's client portal is very user friendly and helped keep our music selection organized. We recommend Sounds Abound & Jason to anyone looking to make their event/reception memorable!
Kristina and Jeremy
September 22, 2018
Last year, I saw Jason Yach at one of our friends weddings and was truly impressed. Consequently, I ended up calling Sounds Abound right after that event and making sure he was available for our wedding. From the beginning, Jason made sure to touch base with us and set up a time to begin the planning process. Jason made sure we had a timeline in place and that everyone was on the same page for the day of our wedding. In a way, Jason was not just a DJ and MC, he was practically a wedding coordinator as well. Not to mention, the dance floor at our wedding was truly packed the entire night! I could not believe how many people came up to us after the wedding to tell me that this was THE BEST dance floor they have ever seen at a wedding! Most importantly though, I feel like Jason truly cared about us as a couple and poured his heart and soul into the wedding and making sure we were happy that night. Thank you Jason and Sounds Abound!
Jon and Julie
September 8, 2018
Loved Sounds Abound. Jason Yach was our DJ and he was great from the get-go. I appreciate the time and considerations he took given our unique situation. Our wedding was wonderful and practically seamless which you can't do without a good MC! The rest of the team from Rufus to Kyle to Matt Ammons to Geoff - everyone works well together and were always quick to respond to calls/emails and address any questions or concerns I had. I highly recommend Sounds Abound for any event and will look to them in the future should needs arise!
Scarlet and Daniel
August 18, 2018
Jason Yach was our DJ for our wedding at Naperville Country Club. We could not have had a better experience with Sounds Abound and Jason. Jason was so professional and kept the dance floor going all night. He played all the songs we requested and also played songs that our attendants were sure to dance to. He made sure that the whole night went smoothly. We had no doubt after our initial meeting with him that he would be great. I would recommend Sounds Abound, particularly, Jason to anyone looking for a DJ. We received multiple compliments about how great the music and DJ was from the attendants at our wedding. Thank you Jason and Sounds Abound for a fantastic experience!
Colleen and Dan
October 14, 2017
Great experience
Jason Yach did an amazing job at our barn wedding earlier this month! He made the whole experience so easy for my husband and I. Jason really listened to what we wanted for the wedding day and he not only met our expectations but exceeded them by playing music he knew we would enjoy and more importantly that our guests would love. Totally recommend booking Jason for any event!!
Shelby and Mark
September 1, 2017
Starting the wedding planning process was crazy and me and my now husband knew the music was a big part of the day. We wanted everyone to be on the dance floor having a good time and Jason accomplished that!! There was never a time when the dance floor was empty! We had filled out a music profile but told Jason to run with it based on how the mood was and man did he kill it. He was great with communication and checking in with us during the night to let us know when our first dance is bouquet toss was happening. We had a few music request songs that he thought might not jive with the feel we had going so he approached us just to make us aware and see if we wanted it to be played or not. BUT he also came to us with a solution that allowed the song to be played without ruining the vibe. A week later our guests are still raving about Jason and how he is the best DJ they have heard!! If you go with Jason you will have absolutely no problem making the dance floor full!
Casey and Matt
September 9, 2017
DJs can either make or break a wedding, and Jason definitely MADE our wedding! I cannot say enough good things about Sounds Abound, but more importantly Jason. After reserving Jason for our wedding through Sounds Abound, Jason sent us an introduction email right away and thanked us for choosing him as our DJ. He was easy to contact and responded quickly to emails. We met with him in person to go over the day of events, song selections, introductions, etc., and Jason definitely put us at ease and helped us through this process. He knows exactly what he is doing and we knew that our day would run smoothly because of him. My husband's family is Polish, and we provided him with polish songs, and he was able to download these songs directly to his laptop. The day of the wedding, Jason was on time, professional, and did everything that he said he would. He made sure that we followed the schedule that we planned and was on-top of everything! He played songs at the right time, and knew when to change up the genre to make sure that there was always a full dance floor.
While talking to people who attended the wedding, we received sooo many compliments on our DJ! If I could redo my wedding, I would make sure that Jason was there!!!!
Nikki and Thomas
June 24, 2017
As Reviewed on The Knot and WeddingWire
Amy said... I booked Sounds Abound for my wedding as it was recommended by my venue. Upon meeting the staff, I was confident they were the ones! With so many DJ's on staff, these guys live and breathe for a good party! We picked Jason Yach and he was just the nicest and so on point. He was professional, organized, and friendly. He played every song I requested, and most importantly he read the crowd so well and knew exactly what we wanted to hear to keep the crowd out on the dance floor. (We're an 80's/90's anthem kinda crowd). The website is SO clever, easy to use, and amazing to organize all your requests and details for the reception night. We got so many compliments on our awesome the music was--I'd recommend Jason in a heartbeat... a stand up guy that kept our party rockin'!
Sounds Abound was exactly the kind of DJ we wanted for our wedding!
We thought it was great that we were allowed to request a certain DJ whose style meshed with ours and we ended up choosing Jason Yach. He was an excellent choice and really made the entire evening all about us and what we wanted! (as opposed to some of our friends' weddings we've been to where the DJ seems to focus more on himself than the couple)
Sounds Abound makes planning easy with an online planner that we could update at our own convenience. Jason was also great and set up a 30-45 minute phone meeting (we were planning our wedding from Boston) a few weeks before the wedding to make sure that he knew what we were expecting and everything we wanted.
Jason played our entire "must play" list and avoided all of the songs and artists we asked him to avoid. He was great at getting the wedding party set up and ready to go for our intros and really helped coordinate the beginning of our reception. Later in the evening he was responsive to our guests' requests and everyone was excited when they got to hear their requests!
Very happy with our experience with Sounds Abound!
Kristin and Mike
June 3, 2017
We were so thrilled to have Jason DJ our wedding. He was prompt in returning emails and answering any questions we had. He did such a thorough job of going through our event- including our musical tastes and announcing our bridal party at the start of our reception. Wedding planning is stressful, but we felt so at ease after meeting with Jason a few weeks prior to our wedding.
We got so many compliments on Jason and everyone told us how much fun they had. We could not have picked a better DJ! We had a blast all night long!
Catie and Ken Black
December 31, 2016
Jason, Thanks again for DJing our wedding this past Saturday at Danada House.  We had an absolute blast.  All of our guests loved the music, and I appreciate your help moving things along.  We will definitely recommend you to our friends! Thanks again
Lauren and Vince
October 15, 2016
My wife and I could not be happier with our decision to hire Jason Yach and Sounds Abound to DJ our October 2016 wedding. From our first meeting with SA we were impressed with their online portal that was used for payment, organizing and song selection. It was easy and allowed us to do those things on our own schedule, which was important because it is such a busy time leading up to the wedding. Jason was easily reached by email and we set up a phone conference about two weeks before the wedding. We had a specific kind of DJ in mind. We wanted someone who would abide by our requests for the style of music and reception we wanted and who would keep the party going while also remaining in the background and not making himself the focal point. Jason did exactly that. We asked him to mix in some different time periods but for the most part we wanted him to play 90's and 2000's party music. I asked him to treat most of the reception like "a house party for a bunch of 30-somethings." Jason did not disappoint. The dance floor was packed the entire night, and he was able to meet our requests while also mixing in a couple of slow songs and some other music so that everyone at the reception felt included. He also abided by our request that no organized dances like the chicken dance be played. Jason was fantastic at running the introduction and speech portion of the night. He was on time and a pleasure to deal with. In the week or so since our wedding everyone we talk to has mentioned what an amazing time the reception was and how great the music was. During one of the speeches it was mentioned that some of the wedding party liked to karaoke, so at the very end of the night, once everyone was feeling the effects of the open bar, Jason even handed over the mic to the groom and some wedding party for a little sing-a-long. We could not have asked for a better experience, we would not change a thing, and we would highly recommend Jason Yach and Sounds Abound for anyone considering a wedding or other event.
Thanks for everything, Renee & Danny Hanichak
Renee and Danny
October 1, 2016
Thank you!!!!!
I could not be happier with Sounds Abound. Jason was our DJ and I would recommend him over and over again. Not only did he keep our dance floor PACKED from first song to last, but his playlist could not have been any better. Our guests, from 19 years old to mid 70s, raved about Jason and his playlist. I was so happy to see so many people enjoying the music and dancing the entire night. I was actually shocked at how many people were on the dance floor. THANK YOU JASON AND SOUNDS ABOUND!!!
Erica and Brent
August 13, 2016
Absolutely amazing service! Very friendly and affordable!
My husband and I had an amazing experience with Jason Yach as our Dj for our wedding! He met with us prior to our big day, and emailed us and called when he had questions. He came up to us a few times during the reception to make sure everything was going as planned or if there were any changes. He was very alert, attentive and got people to move out of their seats onto the dance floor! He got out most shyest guests to dance, which was amazing!! We were very grateful to have such a wonderful experience on our special day!!
Thank you for your fantastic DJ and Photobooth services at our wedding! Jason was a rock star and a joy to work with. We love our Photobooth Guest Book! Sounds Abound is the best!
Sean and Yvette
November 14, 2015
I just wanted to take a moment to say that Jason is an amazing DJ! The whole evening was absolutely perfect, the dance floor was packed the entire night and my guests couldn't stop talking about what a great time they had. Everyone also had a great time with the photobooth. Thank you Sounds Abound for making our night memorable.
Martha and Corey Tolan
Martha and Corey
October 24, 2015
Outstanding!
I recently just used Jason for my wedding DJ on 9/26/15! He was great! He was very accommodating and made sure to really let the music play as we requested!! He played our playlist exactly how we wanted and then some! He made sure to take the time and get to know my fiancé and I and figure out what we really wanted for our wedding music. He kept people on the dance floor all night!! People had such a great time and we have Jason to thank to keep the party going! I would highly recommend him to any future brides I know! Overall Sounds Abound was very accommodating to our needs and made sure to keep us happy!
Alyssa and Joe
September 26, 2015
Fantastic DJ Experience! Highly Recommend Sounds Abound!
Jason Yach was our DJ for our wedding ceremony and reception on 09/05/15, and we couldn't have been happier with his services!! Prior to our big day, Jason helped us settle on our ceremony music and our first dance song, which was something that my then-fiance and I were struggling with. On the day of the wedding, he and his assistant were all set up and ready to go before we even arrived at the venue. They were highly professional yet personable. They followed all of our music requests for our ceremony, cocktail hour, and reception. Jason was even able to strike a perfect balance between country music love songs (my preference) and Sinatra-type songs (my husband's preference) during dinner... and that's not an easy balance to strike! The music he played after dinner was also perfect. His music selections caused the dance floor to be packed with our guests, both young and old, all night long!!! We would highly recommend Jason (and the Sounds Abound company in general) for your wedding!!!!
Lindsey and Scott
September 5, 2015
We had a wonderful experience working with Sounds Abound. Sounds Abound provided us a convenient and stress free way to choose the music for our ceremony and reception. Our DJ Jason Yach was very knowledgeable and helpful throughout the entire process. He made the experience for ourselves and our guests a memorable one!
Joanna and Stephen Dumesnil
July 31, 2015
June Wedding
We absolutely loved working with Sounds Abound and Jason Yach was perfect! He was easy to work with and, most importantly, kept everyone on the dance floor ALL night. Our biggest goal for our reception was for everyone to have fun and dance all night long - mission accomplished! Jason and Sounds Abound were very professional and a great value. We had some special music requests and some traditional Brazilian wedding customs which were handled expertly. Will definitely recommend them both to anyone else I know having a Naperville/suburban wedding!
Pamela and Nathan
June 6, 2015
Jason
Thank you for your help and service for the wedding. Music was perfect and everyone had a blast!
Tyler & Theresa
Theresa and Tyler
February 14, 2015
October 25th Wedding
We had a great experience with Sounds Abound Entertainment, especially with our DJ - Jason. Sounds Abound was always responsive and organized and timely with all of their responses. The night of the wedding went off without a hitch thanks to Jason! He made the whole night stress free and kept the dance floor packed the entire night. We had many comments from people saying they had never seen a dance floor packed from start to finish!
Thank you so much Jason and Sounds Abound!!!
Brittany and Dan
October 25, 2014
Newton/Thurow October 11th Wedding
We had Jason as our DJ. He did an AWESOME job keeping the party going with his creative music mix. We had multiple compliments on the wide variety of music was. As the bride, I have never seen my father dance, and he was out on the dance floor. Jason also did an awesome job keeping the night organized and communicating with myself and the groom. The dance floor was full the entire night, and we couldn't have been happier with Jason and the services he provided.
Kristen and Jordan
October 11, 2014
Fantastic!
Jason Yach was the DJ for our wedding and he did an amazing job! The music my husband and I listen to isn't really the best for dancing and keeping people on the dance floor but we put a few dance songs in our online planner and with that and our quick chat a few weeks before the wedding Jason was able to come up with an amazing playlist for the evening! People were out on the dance floor all night having a great time! When we first visited Sounds Abound in Naperville we met with Jeff and he was also great to work with. These guys aren't pushy and don't try to sell you stuff you don't need. If you need a DJ I definitely recommend you check out Sounds Abound and Jason Yach!! Thank you for making my reception a blast!!
Lauren and Jason
October 4, 2014
We used Sounds Abound, and more specifically Jason Yach, for our June 2014 wedding. It was a smooth and easy process and Jason was great during the wedding. My husband and I liked that we could go online and look at all the DJs, read their bios, and watch videos of them. From there we picked Jason who also liked to do a mix of oldies and new music which was perfect for our crowd.
I planned my wedding in Naperville from Indianapolis and it was easy to work with Sounds Abound. We went in for one meeting during a time I was in Naperville and another time shortly before the wedding but were able to do everything else online or over the phone. The online planner was also really helpful.
Emily and Aaron
June 21, 2014
Jason - Thank you So much for an awesome wedding night! Without you the celebration would have not been the same! Everyone had an amazing time and the music couldn't get any better. Thanks again.
Sounds Abound made our reception a dream come true!
When our awesome caterer Uncle Bub's referred us to Sounds Abound, we knew they'd be good. Everyone was super easy to work with from the start. The online planner was great. Jason Yach was our DJ at our reception on June 7th at Four Rivers and he was INCREDIBLE! He got in touch with us before our wedding day to get an idea of what type of party we wanted. I had a clear idea of how I wanted the introductions to go and they nailed it. The dance floor was packed all night and my 87 year old grandma didn't even want to stop dancing. People are still raving about how much fun they had. Thank you so much for playing such a huge role in making our day run smoothly and become everything we wanted it to be!
Deanna & Dustin Leonhardt
June 7, 2014
Everything tuned out perfect. The DJs were excellent! Thank you Jason.
Joseph and Ashley Cerullo
March 22, 2014
Jason, Thank you for DJing our wedding! We had an amazing time and our guests never stopped dancing. You even rocked at thinking on your feet because I forgot some details! You're awesome!
Ashley and Ben
September 21, 2013
Jason, Thank you for the great job you did at our wedding. We had a great time! Our guests kept commenting on what a great job you did.
Several people stated at breakfast on ?Sunday that their feet still hurt from dancing!
Thanks again!
Diana and Ryan
November 11, 2013
Jason Yach was the dj for our wedding at Arrowhead Golf Club. Jason did a great job, and was extremely easy to work with. He followed our playlist selections, but also included songs that we did not think to include. The dance floor was never empty!
Several of our guests said the following:"Your dj was great!", "My feet are killing me, because I danced so much.", and "You had a great variety of music." Several people also commented on how neat the "dancing with the stars effect" looked. We could not have asked for a better response from our guests.
Sounds Abound also provided several other services for our wedding, which included uplighting, dancing with the stars, and the photo booth. Everything turned out great. There was always a line for the photo booth. We would highly recommend the company Sounds Abound, and Jason Yach as a dj. You will not be disappointed!
Diana and Ryan
November 9, 2013
Jason,  Thank you so much for a great night.  The dance floor was constantly packed and everyone had a great time.  The song choices were excellent as well.  We received so many compliments about you and we echo that sentiment.  You did a fantastic job and we couldn't have been happier with how everything went.  Thanks again for making our special night even more special.  We've got some friend's weddings coming up in the near future and we'll be sure to drop your name and provide a great review/recommendation as well.  Thanks again!
Holly and Ryan
October 12, 2013
Jason Yach kept the dance floor packed all night! He took the suggestions we made on the online tool to the next level. We couldn't have been happier with our DJ. You're in good hands with Jason and Sounds Abound. We chose Sounds Abound for our wedding, because they did a great job at my brother's wedding.
Brian and Marjorie
05/04/2013
"Jason was such a pleasure to work with. He made the whole planning process go smoothly. He made sure to make contact with us ahead of time to go over the online event planner information and verify any questions. He did an excellent job following the playlist and adding some good songs when he felt things needed to be slowed down or sped up to keep the crowd engaged. The dance floor was full the whole night. Many of our guests made compliments about the DJ and the music. This was a wonderful night and Jason made sure that we were taken care of the ENTIRE night!!!! Thanks again Jason!!"
Jan (MOB) – Katie & Andy – October 27, 2012
"Hi – just wanted you to know how much fun we had last weekend at Katie & Andy's wedding. Jason did a wonderful job. He kept the party going without becoming the center of attention. Thank you….we would recommend Jason and your service to anyone. "
Annie & Bill – October 20, 2012
"Jason was AMAZING. He was very patient! Jason interacted great with the crowd, never too overbearing. He played the exact music we wanted to hear and kept the party going:)! We 100% recommend Jason as a DJ for anyones up coming event. Thank you SO much!"
Samantha & Justin – October 13, 2012
"Jason was incredible. Jason was soo nice and really kept us dancing all night long! He was perfect!"
Katie & Tom – October 6, 2012
"We would like to thank Jason Yach on the outstanding job he did at our wedding. He kept the night going and played everything we asked. He was professional, friendly, and had a great down to earth personality. A+ job!! Thank you sounds abound for everything!"
Kelly & Matthew – Sharon (MOB) – July 21, 2012
"We hadn't put much research into finding a DJ. My daughter just chose one from among the people available at Sounds Abound because of the recommendation of The Knot. Jason was amazing! He was way above our expectations. He kept people of all ages dancing. If the dance floor thinned out, he changed up the music and it was full again on the next song. He really read the crowd. We are totally pleased with Sounds Abound and would recommend your services."
Hollie & Bill – May 5, 2012
"Jason was such a pleasure to work with. He made the whole planning process go smoothly. He made sure to make contact with us ahead of time to go over the online event planner information and verify any questions. He did an excellent job following the playlist and adding some good songs when he felt things needed to be slowed down or sped up to keep the crowd engaged. The dance floor was full the whole night. Many of our guests made compliments about the DJ and the music. This was a wonderful night and Jason made sure that we were taken care of the ENTIRE night!!!! Thanks again Jason!!"
Erin & Jeff – October 8, 2011
"Jason was great. He played the right music for the crowd that was there. I received many compliments on the music selection. One thing that really stuck out was when Jason played a song that no one knew (and left the dance floor) he immediately knew and changed to a better song. I was really impressed. It also looked like he had fun too. Also, I really appreciate that I was able to switch my package to a cheaper one so close to our date."
Jenny & Tim – August 20, 2011
"Everything was really easy. We loved being able to do everything on line. Jason did everything we asked him to. Played all the music we wanted and kept the night very smooth and fun. Music selection was great and I would definantly have Jason as my DJ again."
Stacey & Dave – August 6, 2011
"Jason was amazing! The dance floor was always packed and everyone loved the song selections. Thank you so much!"
Nicole & Bret – July 23, 2011
"Sounds Abound was great to work with. They were very helpful and always responded quickly to any questions. Jason was a great dj, he was very attentive, easy to work with, and we danced all night long!"
Leslie & Joe – July 8, 2011
"Jason Yach was our DJ for our wedding reception on 7/8/11. He did a fantastic job and my husband and I were so pleased that we selected him to DJ for us. Jason was great from start to finish. He did a great job of checking with us to make sure names were correct before introductions, played all the music we requested and filled in with other music that really fit in with what Joe and I both liked, and really did a wonderful job making sure the night went as smooth as possible. We would definitely recommend Jason to anyone who is looking for a DJ because he really knew how to make everything perfect!"
Cate & Matt – June 25, 2011
"The staff provided us with a great presentation about their capabilities, philosophy, etc. Jason Yach did a very nice job with our small group, following our request list and keeping in touch with us throughout the night."
Corrie & Joe – June 11, 2011
"Let me just start by saying "WOW". You guys did a phenomenal job for Corrie and I this past Saturday. The photographer did a great job given the weather, the Videographer was everywhere getting great video, but was never once in the way of any guests. We got a little behind schedule because of a shuttle bus issue, but the guys did an amazing job catching up and keeping on track. However, I just want to say Jason was so amazing! He did one heck of a job for us. I knew his style would be a great fit for us from his web video, but I had no idea he would produce what he did for us. He was so cool and collective, and I don't think that the dance floor was empty for one second. I even saw the grandparents tearing a rug out there. I just have to say that I was so impressed with his professionalism and the way he kept the party going. He pronounced every ones names right and was just an amazing MC and DJ! You truly have an amazing worker for you in Jason and you only make the company stand out even more by having him represent Sounds Abound. Our video was also amazing, people are still raving about it. Thank you, Sounds Abound and the crew we had Saturday, for what you all did for us. I am truly impressed and I will always recommend your company to anyone. Well done guys all around! You made the process so easy and even with the changes and obstacles, I never felt overwhelmed or that you guys would let us down in anyway, and trust me that means a lot when your planning a wedding. Please share this e-mail with everyone as they all did a phenomenal job and everyone involved with our wedding deserves credit."
Jennifer & Michael – October 23, 2010
"I just wanted to take a minute to let you know about our experience with Jason. He was our DJ at our wedding on Oct. 23rd. He was great! We had a conversation before our wedding where my husband and I had the time to fill Jason in with the type of music we wanted to hear. We also used that time to give Jason a feel for what kind of reception we wanted to have. Jason got it. He listened, used the information from our discussion and the online planner to create the most awesome wedding reception ever!! Mike and I had so many compliments on the music and the fact that the dance floor was never empty. We credit Jason to that!! I am the last child out of 4 to get married. So many of the guests have been to the 3 weddings before mine. Our wedding was the best because of the great music. Jason played music for everyone. Because of that, all of our guests truly enjoyed themselves. "
Lauren & Ben – September 4, 2010
"I will definitely be recommending not only your company, but Jason and his brother, who was his assistant on the night of our wedding. Their professionalism, personalities and attitudes meshed so well with our event, we were given so many compliments by guests regarding Jason. Everyone was so pleased with the music there was hardly a moment where no one was on the dance floor. Jason and his brother were very engaging with our guests and very flexible with other last minute changes to songs. We had guests ask us if they were friends of ours because "they played music that was true to us". Friends commented through out dinner that certain songs were definitely ones I had picked or ones my husband chose. They thought it was awesome that our personalities were reflected with the music. I couldn't be happier with our choice of company and further more our choice of DJ"
Missy & John – August 28, 2010
"Jason did a great job. The dance floor was packed the whole night. We put a lot of songs we wanted him to play on the site before but wasn't nearly enough for the whole night. He asked us if we wanted to keep the same feel of music that we had or to change it up at all. We told him the same with a few newer songs. His choices were good, everyone had a lot of fun. I would recommend him."
Sara & Patrick – August 21, 2010
"Jason was our DJ and he was always willing to answer any questions I had. It was easy to contact him through e-mail or telephone. What I loved the most was that he was always making sure I was happy and comfortable on my day. It meant the world to me to have such a warm, professional person working with me to make my wedding work! I booked with Sounds Abound only a couple of months ahead of my wedding and was delighted to find the company had the date open. I thought it was wonderful that you got to choose your own DJ and I was very happy with mine. Sounds Abound was reccomended highly to me and I will certainly be passing along it's services to others. Thank you so much Jason and Sounds Abound!"
Jennifer & Peter – July 31, 2010
"I just wanted to drop you a quick line about the service we received from Jason Yach at our wedding reception. Jason is a very curteous, professional DJ with the knowledge and skills to keep the night rocking! We really didn't specify songs to play and he was able to keep everyone satisfied throughout the night with his song selections. That's saying a lot because the dance floor was continously packed with very harsh critics as many were younger teens. That's not to say he didn't know how to get the older crowds moving either because I often saw people tearing up the floor that normally wouldn't be anywhere near the parquet. He was also very attentive in making sure that the night was progressing well by often coming up to me to ask me how things were going. I had absolutely zero issues with entire event, thanks solely to his professionalism. I would definitely recommend Sounds Abound and specifically Jason for anyone else I come across looking for a good DJ!"