Mike Macie
Sounds Abound DJ and Master of Ceremonies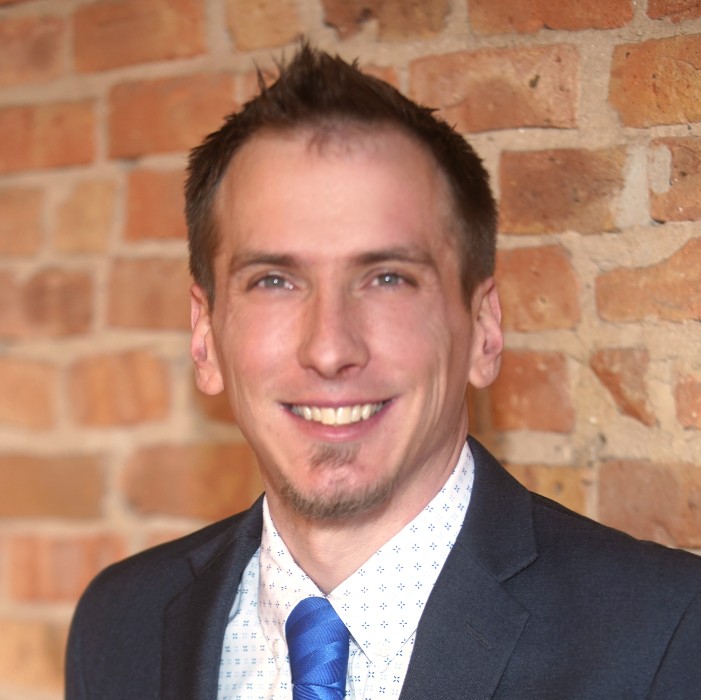 Mike's Bio
As a DJ who has dedicated a career to music and entertainment, I want you to feel assured from our first email to the last song of the night that I will do all I can to ensure your event is a success. Back in 2006, I happened upon the opportunity to Dj a local club. With my knowledge of rock and roll, I helped cultivate a nightlight for the venue. With this experience, I got to learn and widen my music taste, as well as my perspective. Come 2007, I jumped at the opportunity to do private events. Sounds Abound was that opportunity. I learned the basics of weddings and corporate events but always felt more could be done. I wanted the nights to be more interesting and tuned to the people I was helping. In 2011, I regrouped and found myself back in the nightlife on a nightly basis. Cultivating friends and followers made djing fun again. Doing private and public events was a mix that kept things fresh and interesting. I made friends with some of the best DJs Chicago has to offer and learned what keeps a dance floor going in the bars, clubs, and private venues. Coming back to private events full time has been a joy. With new experiences every night and a vast music knowledge to turn up the dance floor it has been fun to sculpt every event to the couple I host for. Whether the client has wanted a peaceful evening of sitting back and just letting the dance floor go, or wants to micromanage their song choices, every night is fresh and interesting. From country to jazz, Oldies to hip hop, I hope to sculpt a night to taste so everyone remember not the DJ, but those whose big day they are celebrating.Thank you for stopping by and I hope to see you on the dancefloor.
What Clients Say About Mike
Mike did a great job! He followed the plan and the music and sound was perfect. What a pleasure working with both of you. We will definitely recommend you to others!
Ricki & Jay
August 18th, 2023
Great service with consistent emails and a great price too. They did a lot of the work and really just needed our information and preferences for the reception. Mike was our DJ and I would recommend him to anyone for any event
Joseph & Noemi
August 4th, 2023
I wanted to reach out and let you know how happy we were with Mike as our DJ for our wedding on 4/1. A friend of ours used Sounds Abound for their wedding and recommended them to us. We could not have been more happy with the company and Mike. He kept everyone on the dance floor and made sure to include the mix of music we asked for. Thank you for helping make our wedding amazing with great music!
Kate & Don
April 1st, 2023
Sounds Abound was just awesome!
We just have to send an outstanding review for the DJ, Michael Maciejewski, from Sounds Abound. We are SO happy with the music and the DJ for our daughter's wedding reception in July! They met on zoom to plan the music and reception. Michael really listened to the bride and groom and their wishes.
He was spectacular that night in providing music, introducing the wedding party / speeches and encouraging the group to dance, making a game of getting photos of every table with the bride and groom, etc, etc. The groom is an accomplished and published musician and Michael included many of the groom's original tunes. We've had so many compliments from our guests about the music!! Even a month later they say nice things.
Many weddings have great music but it is so loud that people can't even talk after dinner. Guests go home with no voices if they try to yell over the music. In our daughter's reception, Michael played all their favorite songs at a reasonable volume and the groups could still talk and have a great time if they were dancing or talking. It was much appreciated and welcome!!
Nothing but praise - we are happy customers!!
Margaret (Mother of the Bride)
July 29, 2022
Excellent job!
Mike M did an absolutely amazing job in our wedding. Clearly knew what he was doing but made it a fun and unique experience for us and was extremely flexible and able to adapt on the fly. 10/10 would hire again
Vincent and Kristin
November 28, 2021
I want to thank our DJ Mike for an excellent job. Mike did a great job as the emcee during the reception. I also hired them for the ceremony and Mike even went to our rehearsal and worked with us during the practice. I highly recommend Sounds Abound and our DJ Mike who made the night fun and got us all dancing all night long up to the last song of the night. We are very pleased with his professionalism and very easy to work with.
Marlene and Arthur
October 15, 2021
DJ Macie did a fantastic job at our multi-cultural wedding this summer! He was very communicative and personable beforehand and perceptive at reading the crowd in the moment. Would highly recommend him and Sounds Abound!
Rohen and Rebecca
July 31, 2021
Sounds Abound was one of the easiest, efficient, and professional vendors I've interacted with throughout my wedding planning process. They were always quick to answer messages, arrange phone calls, and pair us with a fantastic DJ. We had our wedding about a month ago, and I still have friends and family reminisce and comment on how much fun they had at our reception. Our DJ captured our party vibe amazingly! We had one small "hiccup" with our first dance song going a little longer than we had originally requested, flustering my groom a teeny bit as we had a choreographed dance... but no one else seemed to notice and it's something we laugh about now. Other than this one error that we've full on embraced, the rest of the night was so freaking fun that I have to give Sounds Abound 5 stars ~ for not only the best night ever but for such an easy-going all-around process.
Adrianna and Mark
June 5, 2021
We tore up the dance floor thanks to DJ Mike Macie!
We met DJ Mike at the Sounds Abound open house back in April and were really impressed with his song selections, music style, and set-up. Mike was able to bring in additional equipment for the best acoustics at our venue with separated dining and dancing areas. He went above and beyond by tracking down several specific songs we requested through various sources like Spotify and YouTube. Even though there were so many songs to go through on our requested list, Mike was able to throw in other songs similar to the ones we liked and had the floor packed! Towards the end of the night, he was throwing down amazing mashups! Heck, even his assistants were joining us for the Cupid Shuffle! We could tell DJ Mike Macie is highly talented and has a passion for his job. He even went the extra mile by bringing his own additional sound and lighting equipment. For anyone else reading this, we would highly recommend him to play at your wedding! We also had the enclosed Fun Booth and there was not a single moment the photo booth was empty. There was a vast spread of props for our guests to choose from. At the end of the night. we received a link to the online gallery of ALL the guests who used the photo booth! Sounds Abound was one of the most responsive and reliable vendors we chose for our wedding. The staff and DJs are personable and wanted to ensure the best experience for our wedding. I sincerely hope they continue to hold their DJ open house. Without it, we never would've found DJ Mike Macie!
Megan and Logan
August 10, 2019
Triplets Graduation
Mike. Thank you so much for all of your great and hard work last night! You made Mark, Luke and Jessica's Graduation Party Epic! Excellent song choices and thank you for making the move indoors when the rain started. We all had a great time and appreciate your awesome DJ skills.
Cathy - Mother of Triplets
June 8, 2019
Sounds Abound is top notch. Our DJ, Mike Macie was so professional, he Kept things moving perfectly. Mike was very personable with us and our guests. We asked him to change a few things at the last minute and he took care of it as if it was planned from the start. I would recommend that anyone looking to pick a DJ to stop looking. You have found the perfect guy for the job!! Mike was great. Thank you for helping make our day perfect!!!!
Pamela & Brent
Alexander Wedding
I cannot say enough about the great experience that we received at our prom over the weekend. The DJ Mike Macie and our photo booth operator were helpful, friendly, and very professional. Not only did our students have an exceptional time, the photo booth was a big hit! Sounds Abound has been great to work with and we are sure to use them in the future!
Meghan Mormann - Somonauk HS
April 27, 2013
Sounds Abound and all of the staff I worked with were amazing! We used Sounds Abounds for our employee awards banquet this year. Ken Overbey, who set everything up for us, went out of his way to ensure we were ready to go and even came on-site to check in with me. Larry Merkel, the DJ was great! He made announcements throughout the evening and even got a non-dance crowd up and dancing. He even danced with us which I received numerous great comments about. We also utilized the photo booth. The pictures came with our logo at the top, designed by Sounds Abound. All of our staff members were blown away at how much fun it was, the props that were provided, and the quality of the photo booth pictures. Our photo booth attendant Mike Macie,  was wonderful as well! He went out of his way to have fun and talk to everyone. I have never received so many great compliments about our employee awards banquet from our staff members, and I truly appreciate the service from Sounds Abound for making this a great night!
Sarah - Hyatt Lisle
January 25, 2013
Sounds Abound is top notch, our DJ Mike Macie was very personable with us and our guests. We asked to change a few things last minute and he took care of it as if it was planned from the start. I would recommend to anyone looking to pick a DJ: stop looking, you have found the perfect guy for the job!